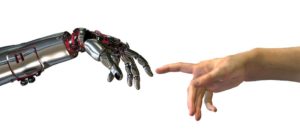 Technology has virtually improved every way of life and the medical sector, particularly surgery has not been left behind as far as embracing technology is concerned. In fact, the health sector is one of the leading facets of human development in terms of technological advancement. Today, there are ingenious ways of accurate diagnosis to patient's problems and treating them
The phenomenon is perhaps exemplified best by Dr. Imran Haque, a leading doctor at Horizon Internal Medicine in Asheboro, North Carolina. For over 15 years now, he has helped many patients gain body wellness. He is especially excellent at laser hair removal, cosmetic surgery, weight management, Venus body contouring and diabetes management among others.
An overview of Horizon Internal Medicine
Horizon Internal Medicine is a trusted clinic for primary care. It is always staying up to date with the latest trends in technology for medical uses. Dr. Imran Haque has expertise in specific treatments where patients could be referred for surgery. The center has fully embraced the idea that robotic and non-invasive surgical procedures could help patients. Just as the name suggests, Horizon Internal Medicine concentrates on the internal branch of medicine.
When you visit the hospital for surgery, you will most likely encounter Dr. Imran Haque. He obtained his medical degree nearly 15 years ago at the Universidad Iberoamericana (UNIBE) and is also a specialist at Randolph hospital and Kindred Hospital- Greensboro. His patients describe him as experienced, attentive, caring and kind-hearted.
What is Robotic Guided Surgery?
Horizon Internal Medicine is among numerous medical practices that could one day have robotic-assisted cosmetic surgery. Here, a Doctor and his fellow doctors guide a combination of machinery, electronics, and computers to perform an operation. This system is composed of a small three-dimensional camera that goes into your body to send signals to an external monitor. In the future, Dr. Imran Haque could one day have a similar set up in his medical practice.
Your surgeon will make very small incisions on the skin. Through these incisions often referred to as surgical portals, meticulous instruments go into the body aided by precise movements from the surgeon. He does all these by watching proceedings on the monitor. For surgeons to use the robotic-guided approach, they have to first be experts at traditional surgery.
Surgeons sit at a robotic console where their arms and fingers make movements as if they were operating using traditional laparoscopic instruments. When the surgeon twists and turns his fingers, the robotic system translates these internally, yields a more dexterous and accurate operation.
Even as the instruments are held by robotic hands, the surgeon is always in full control, determining the length and depth of cuts. The process typically involves a team of surgeons, doctors, and nurses for maximum efficiency of the system and safety of the patient
Robotic-guided Treatments tested and approved
Various studies have proved that robotic-guided cosmetic procedures are more accurate than their human-guided counterparts and that they provide superior results. Dr. Yongsoo Lee conducted one such research. He is a co-founder of Oh and Lee Medical Robot, an intuitive facility in South Korea.
The researchers radiated 462 laser shots of 8mm in a rectangular region of interest measuring 100x105mm. These were divided into 100 equal fractions were autonomous robot arms and human hands were used. Interestingly, the robotic treatments were far superior to their manually guided counterparts.
In April 2017, Dr. Lee presented the outcomes of his study at a meeting of American Society for Laser Medicine and Surgery. He noted that robotic guided surgery has the potential to overcome the natural limitations of the human hand as far as consistency and accuracy are concerned. He predicted that the new medical technology will be essential in the future for surgery, laser medicine, and cosmetic surgery.
A recent publication in Dublin observed that the world's medical aesthetic sector is worth $53.3 billion. The report predicts a 5.5% increase in product revenue and service to hit $73.6 billion over the next three years. North America leads the pack with a whopping 45% of the total market.
As this phenomenon is described as the next frontier in the medical field, numerous clinics are opening in India and China, as well as medical tourism in these regions. If these statistics are anything to go by, the fortunes of doctors such as Imran Haque will double or triple in the coming years.
Benefits of Robotic Guided Surgery
In his minimally invasive surgical procedures, Imran Haque has shown that it is not necessary to make a huge cut on a patient's body for surgery. Like other modern surgeons, his instruments offer unprecedented precision and versatility in operations such as removing growths and performing implants and augmentations.
It is important to note that robotic-aided surgeries were not introduced to replace the surgeon but to augment his role with technology. Therefore, do not think that your favorite doctor will lose his job while you are operated on by a robot.
The following are key benefits.
Perfect view of the area- In traditional surgery, surgeons had to cut across a large surface to access the area under operation. With very accurate 3D cameras attached to the arms of a robotic system, surgeons now have an uninterrupted view of the area under operation.
Reduced damage- The robot-guided surgeon only does make miniature openings on your skin. This reduces blood loss and damage in the region surrounding the operated area as witnessed in many traditional surgeries.
Reduced infection- Opening up the human body with fist-sized incisions creates a high risk of infection. This risk is greatly reduced by robotic-guided cosmetic treatments that make very small cuts on the skin.
Decreasing need for pain medication- As less skin is cut, the robotic-guided treatments reduce the need for patients to take pain medication after the procedure.
Reduces recovery time- The new cosmetic technology enables surgeons to make accurate diagnosis and treatment, thanks to the highly specialized 3D camera. There is no room for trial and error. It leads to fewer mistakes as compared to open surgery and you will recover from the procedure faster.
Less scarring- when you leave the operating room, you will heal fast from the small incisions. In fact, the little scars left will conceal the fact that you underwent a major surgical procedure.
Before robotic-aided surgery was introduced in the medical industry, surgeons used to spend hours on end standing on the operating table. The resulting fatigue could compromise the accuracy of the whole procedure.
Today, surgeons such as Imran Haque only sits at a console of the robotic system. From here they coordinate their hands, legs, and eyes to achieve a painstaking result. Having understood the benefits of this technology, you know who to call for your next cosmetic surgery.
(Visited 91 times, 1 visits today)
Dil Bole Oberoi