Sometime your DVD Room does not work and you can't install windows. Don't worry I am here for you. I am going to share with you 4 Simple and Easy ways to make bootable usb flash drive.
Requirements
1.  First of all you need a USB Flash Drive 4GB or 8Gb
2. Second thing you need an iso File of Windows 8, Xp, 7 or Whatever you want to install.
Now let's Discuss the these ways
1.  Make Bootable with Command Prompt without using any Software
This method will Create a bootable USB For you after perform all these steps you need to Copy the Windows Files Content to USB Drive. However we Discuss it later.
This method will work on only windows 8,7 and Vista
First of all you need to run Command Prompt with an Administrator. Please Follow the Below Steps
Go to Start menu > All programs > Accessories, right click on Command Prompt and select Run as administrator

Now this window will appear on your screen as you can see below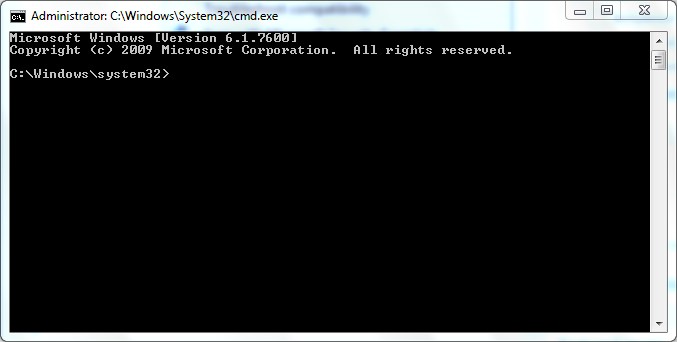 Now type diskpart and press Enter ( See the Below Screen)
Type 'list disk' to view active disks on your computer and hit Enter. There would be seen that the active disks shown as Disk 0 for hard drive and Disk 1 for your USB flash drive with its total capacity.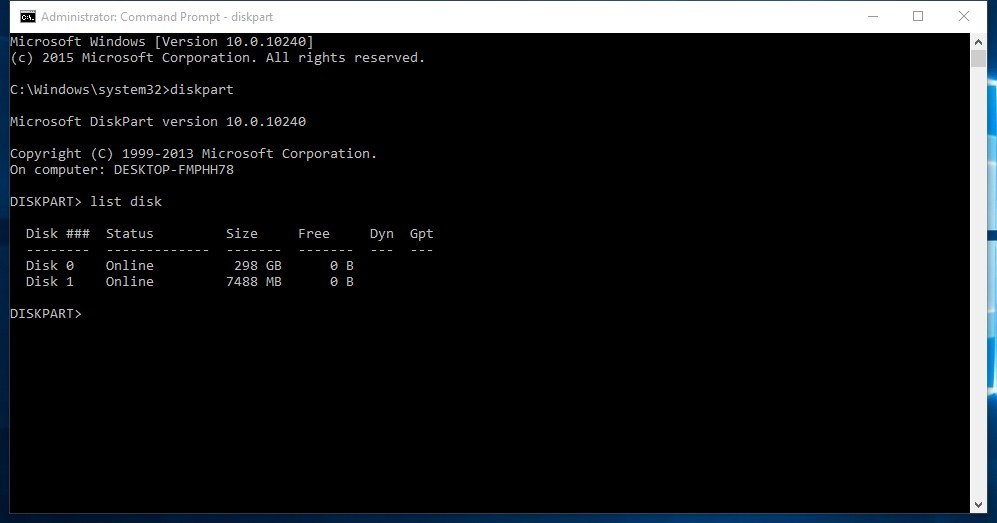 Now you need to run the Following Command step by step
First of all give this Command to select the drive  Select disk 1
Type clean  to remove all of data in the drive.
create partition primary 
select partition 1 
Type active Activating current partition.
format fs=ntfs Format the Current partition of usb Drive
assign 
exit
As you can see the below Screen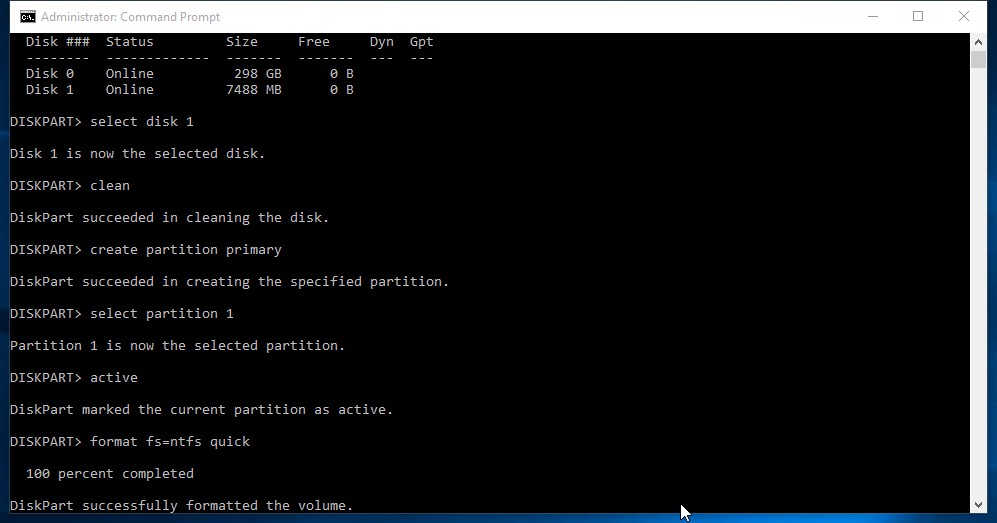 Now your USB flash drive ready to bootable and perform last step Extract the Iso file of Winodws and Copy to your Flash Drive.
Restart the Pc and change Boot Setting in Bios ( USB Drive Should be on First) Now Done and Enjoy
If you want to Create bootable USB with DVD then you need to perform one more Step
Now insert your Windows7/Windows 8 DVD in your CD/DVD drive and check the drive letter of the DVD drive and note down the "drive letter" of your DVD drive. In my case, it is "j:" Now type the following list of commands as shown below:
J:  cd boot   (Where "j" is my DVD drive letter).
cd boot 
bootsect.exe /nt60 h:    (Where "h" is my USB drive letter) 
exit
See the Below Screen Shoot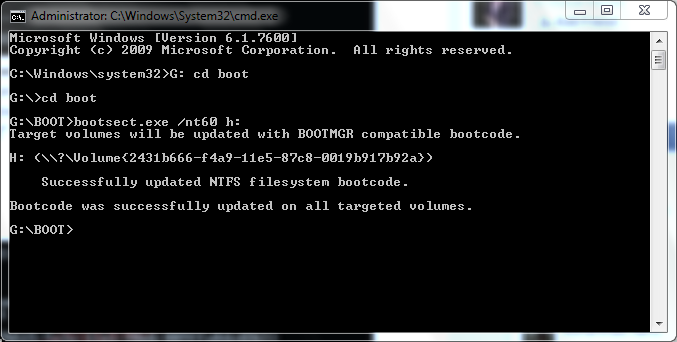 Copy your Windows 7 DVD contents to the USB flash drive. Your USB drive is ready to boot and install Windows 7.
2. Make Bootable DVD With Win Usb Maker
First of Download the Win USB maker Software you can easily Download it from Google. However Download the version of 2.0 as you can see below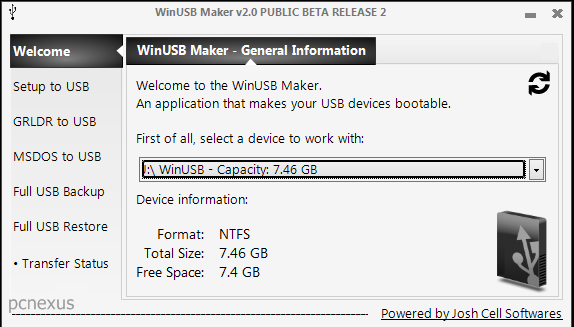 Chose the second option I want to work with an ISO image file and Click on "Select an ISO or Directory" and Select is ISO file of your Windows where you located and then Press the Button of Make USB Bootable. Now You are Done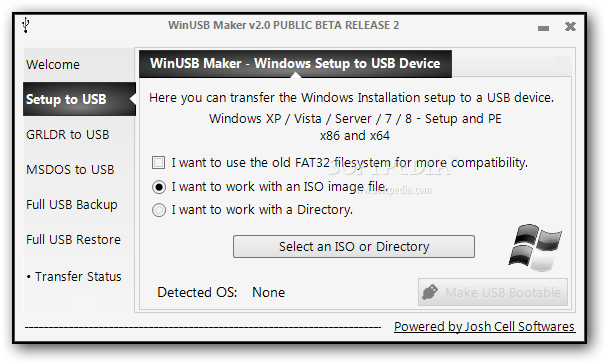 3. Make USB Bootable With WintoFlash
This software is very easy to use and you can create a Bootable USB with UNLIMITED number of bootable items on your USB drive.
REQUIREMENTS:
You need following things:
Windows DVD or it's ISO Image
Virtual CD or any Optical drive emulation software
WinToFlash
USB Drive (minimum capacity = 4GB) or External hard disk
For Download You Can Visit the Official web of Wintoflash      http://www.wintoflash.com/download/en/
Steps to Install Windows 7 XP Vista from USB or Pendrive:
Before starting, it is assumed that you have inserted Windows DVD in Optical Drive or mounted Virtual DVD Image.
WinToFlash doesn't require installation, Download the ZIP file and extract it. Execute WinToFlash.exe and go to Andvanced Mode tab.
After selecting the task you want to perform, In Windows Path, Browse the Path of Drive where Windows CD / DVD is located. It is generally the emulated drive or the real drive where DVD is inserted. Set the Path of USB where Pendrive is inserted and Press "Run" Button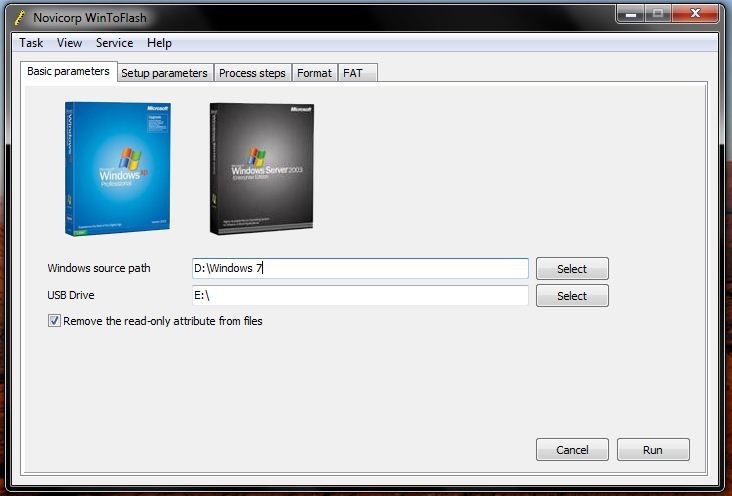 Here, Windows may warn you about Formatting USB stick so, continue with it and at the end of process, you will have Bootable USB stick of Windows.
Now, Enter BIOS and set First Bootable device as USB to start installing Windows which is exactly similar to how you did it using DVD.
That's All
4. Simple Method to Make USB Bootable
This is very Simple and Easy  method to make USB Bootable
IF you want to install windows 7, 8 or Vista then just format your USB Drive in NTFS Format  and Copy the all Windows files to usb . after completion the windows files restart your pc and change the setting in Bios. Your USB Drive should be on First. Now Done
(Visited 256 times, 1 visits today)
Dil Bole Oberoi