If you're excited to know about Best 9mm Pistols then you are at right place and We have something incredible information for you. Do you love to Shooting or you have a passion for shooting?  Need a pistol for self-defense or military purposes? Whatever your Reason . The 9mm pistol is the most popular caliber pistol in the world. Whether you use for Military Purpose or Personal.
You can use 9mm pistols specially for your Self-Defence, shrewd Purpose or any other purpose you want. Before We explain further We Should highlight the Top Best 9mm pistols in the World. Of Course you are also exciting to know about them So let's Discuss the Best Top 10
Read Also  Top 10 Best Largest Armies (Militaries) in the World
1. CZ-75 SP-01 (Price $590-$620)
CZ-75 Sp-01 is the 9mm Pistol manufactured by the Česká zbrojovka in 1975. Weight of this gun is 1.12 kg (2.47 lb). it's all made of steel. The pistol is a little heavier than its predecessors, offers unerring accuracy, reliability, durability, comfort and above all it's an extremely powerful handgun. It is widely distributed throughout the world. It is the most common handgun in the Czech Republic. It has a low riding slide within its frame, which allows for outstanding rail engagement.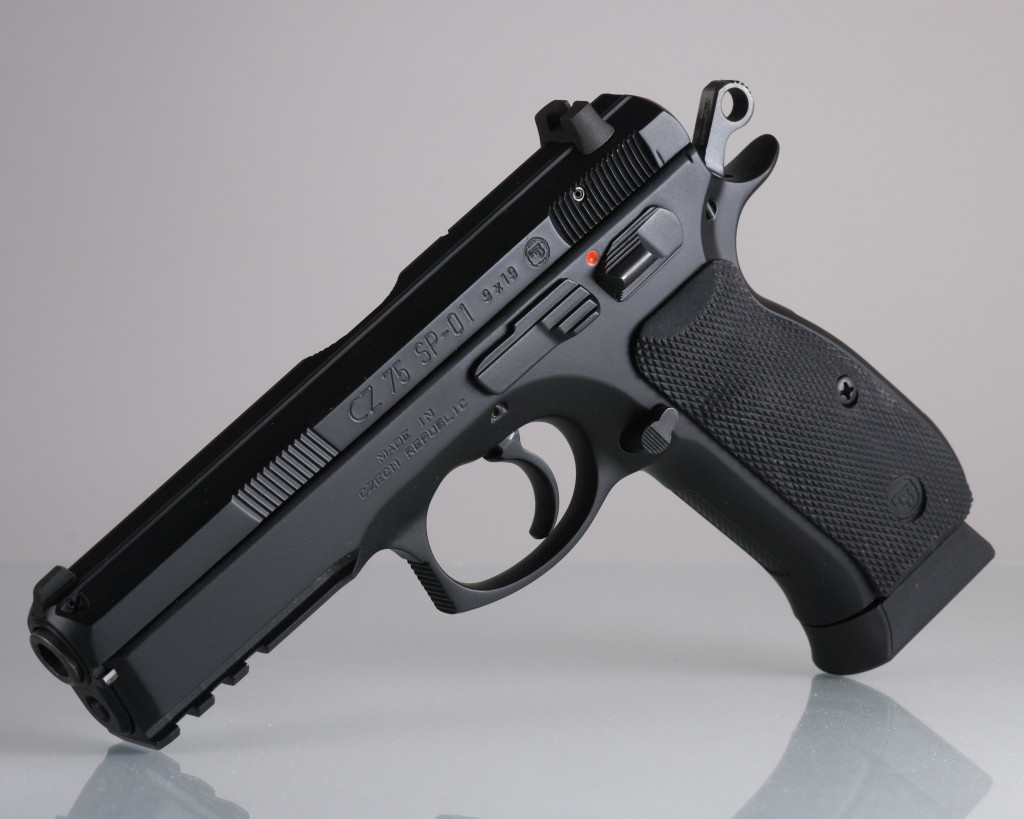 2. EAA Witness Elite Match
(Price $580 – $620)
Eaa Witness Elite Match is a best Pistol in the World. You say you want a pistol to do a little plinking. Try a Witness Match or Witness Stock. You want to know about Specification, Barrel Length : 4.8″, Weight : 44 oz, Frame Finish : Stainless. It can be equally fun to fire this pistol at a shooting range due to its smooth recoil. The design is a much enhanced replica of the following CZ 75 on our list.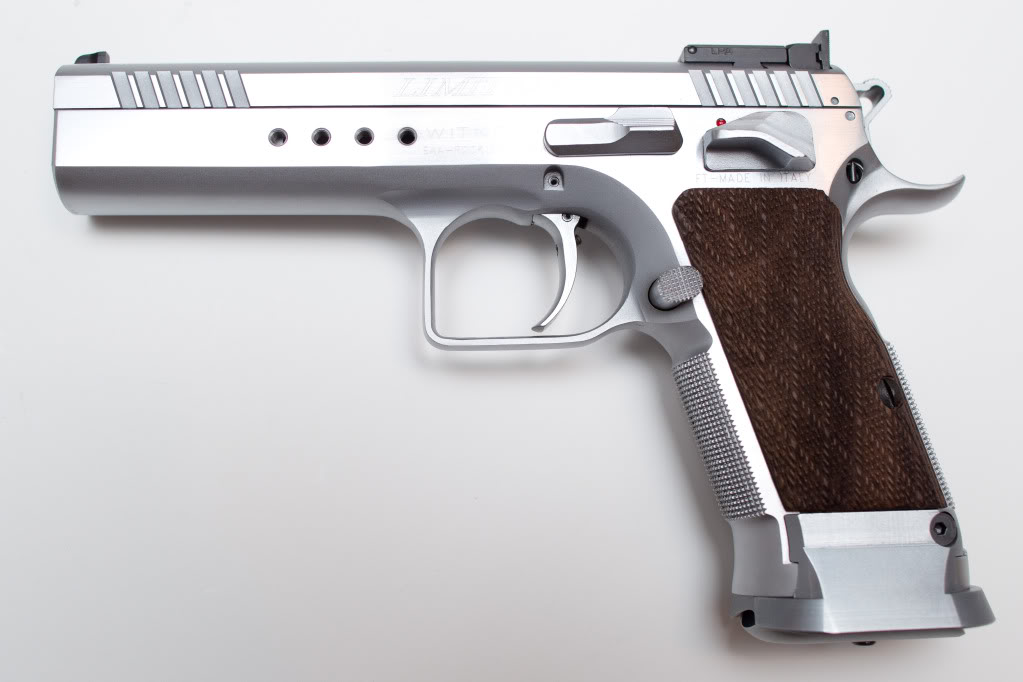 3. Walther PPQ (Price $530 – $580)
The Walther PPQ is a semi-automatic pistol developed by the German company Carl Walther GmbH Sportwaffen of Ulm for law enforcement. When it comes to self-defense pistols, the Walther PPQ is truly revolutionary, especially in terms of ergonomics. Now you need to know about Features of this Gun, Polymer frame. Weight: 24.0 oz., Barrel: 4.00″, Magazine: 15 rounds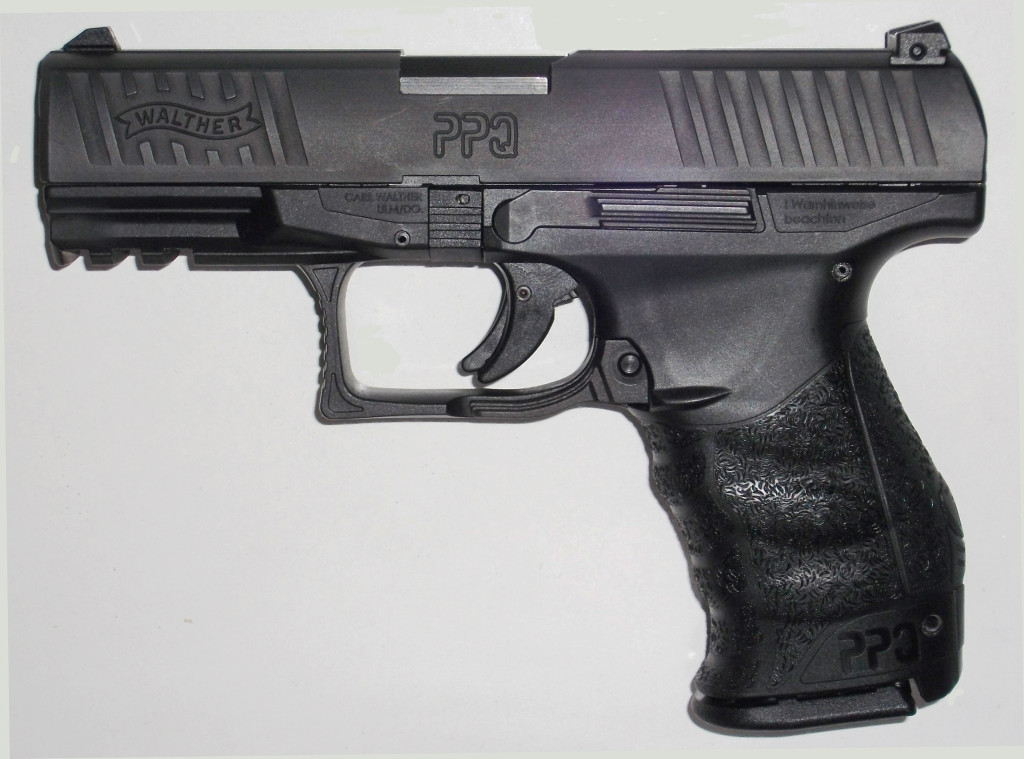 4. Heckler & Koch VP9 (Price $590-$620)
The Heckler & Koch VP9 is a polymer framed semi-automatic striker fired handgun. It is known under the designation SFP9 in Europe. The H&K VP9 has a great trigger with little takeup and clean break. It is almost as good as the Walther PPQ trigger. You must be know about Specification of this gun Polymer frame. Weight: 25.6 oz., Barrel: 4.09″, Magazine: 15 rounds.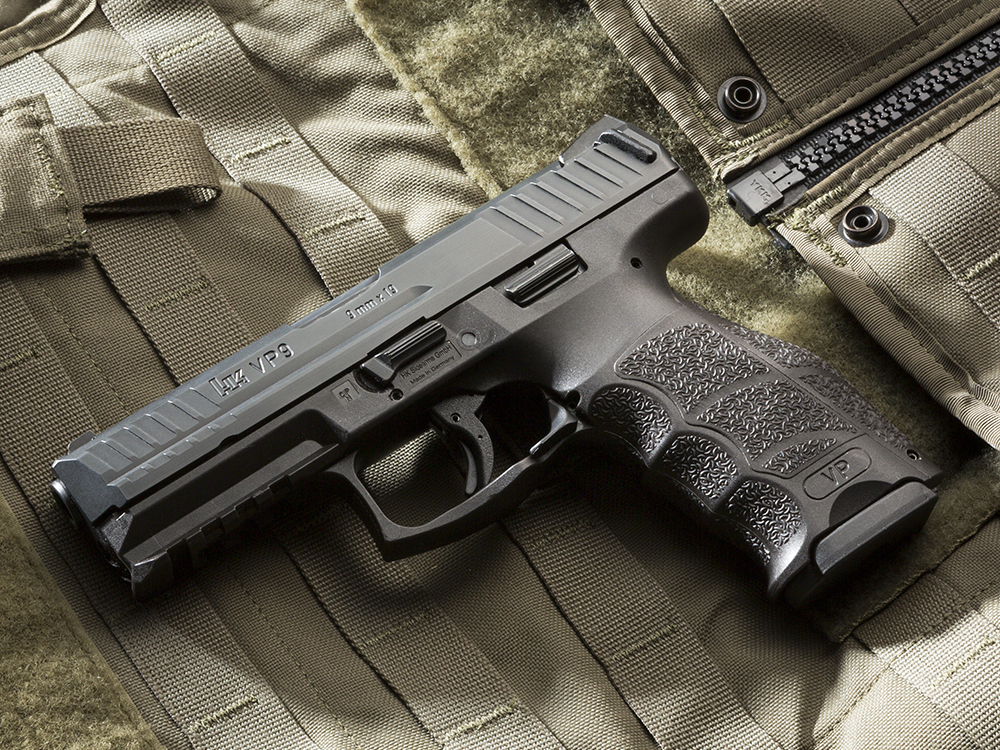 5. Springfield XDm 4.5″ (Price $540-$570)
The XD(M) 4.5" Full Size is the perfect pistol for those who are looking for full-size performance, sight radius and handling. This pistol is more accurate, can be handled with utmost precision and the ergonomics are also better than the past.  Its Melonite finish ensures a thick, hard surface, corrosion resistant and accurate follow-up shots. Features of this gun are Polymer frame. Weight: 29.0 oz., Barrel: 4.50″, Magazine: 19 rounds.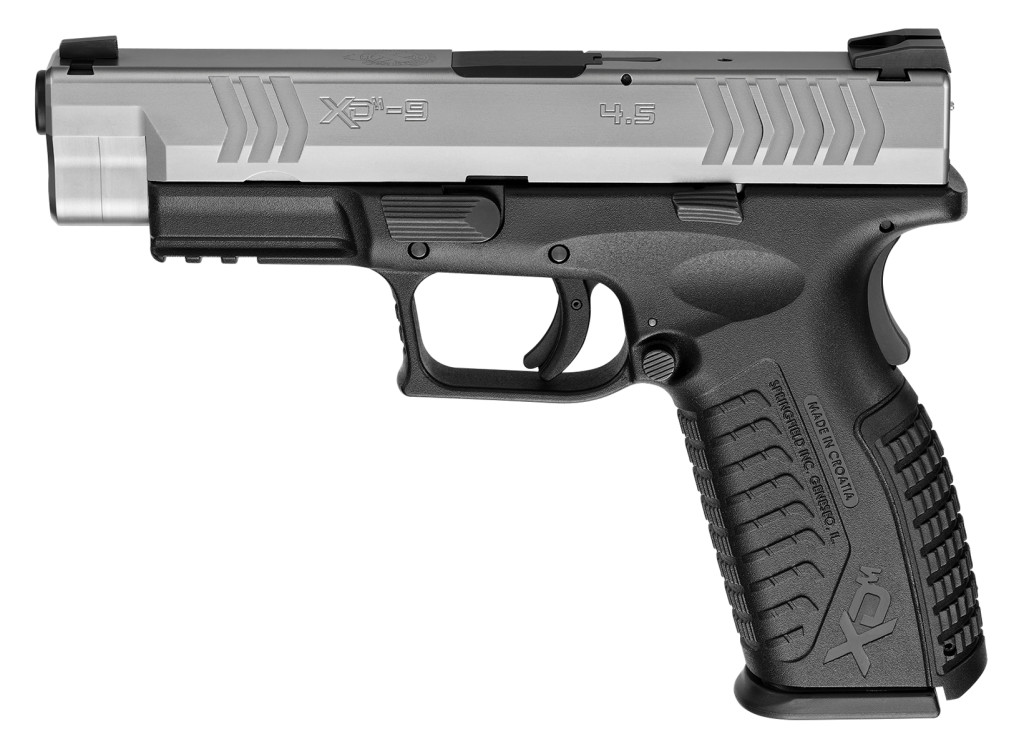 6. Baby Eagle II BE9915R (Price $540-$570)
The Baby Eagle II BE9915R is a best 9mm Pistol.  The good trigger and solid feel makes this the ultimate double-tap pistol. It is as close to the perfect shooter as you can get. Features of this gun are Steel frame. Weight: 41.6 oz., Magazine: 15 rounds, Barrel: 4.52″.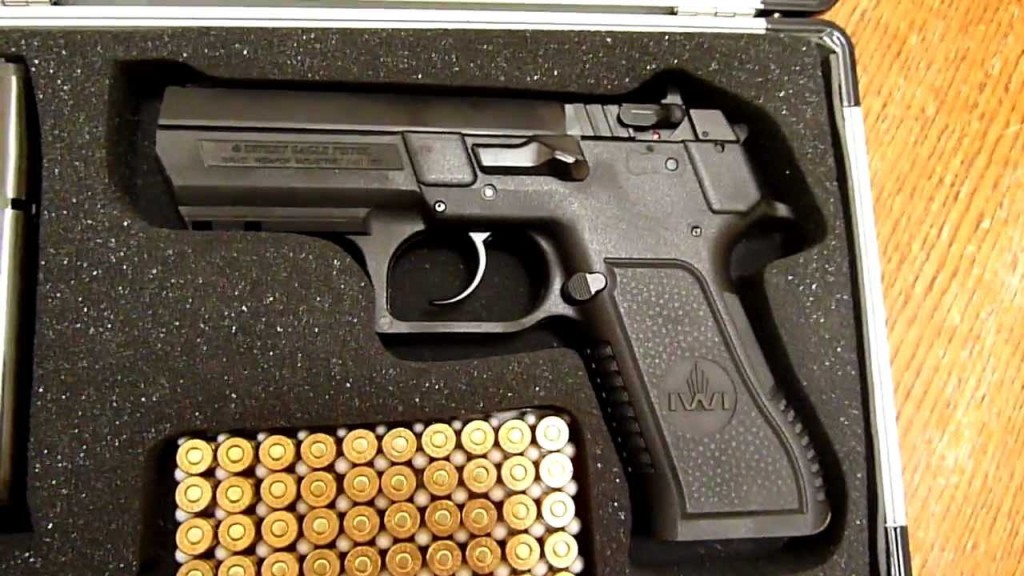 7. Walther P99 AS (Price: $570 – $620)
The Walther P99 is a semi-automatic pistol developed by the German company Carl Walther Gmbh Sportwaffen of Ulm for law enforcement. A first generation 9mm version, with a green polymer frame and Weight 24.0 oz., Magazine: 15 rounds, Barrel: 4.00″. This handgun is capable of performing ideally even in the harshest of conditions.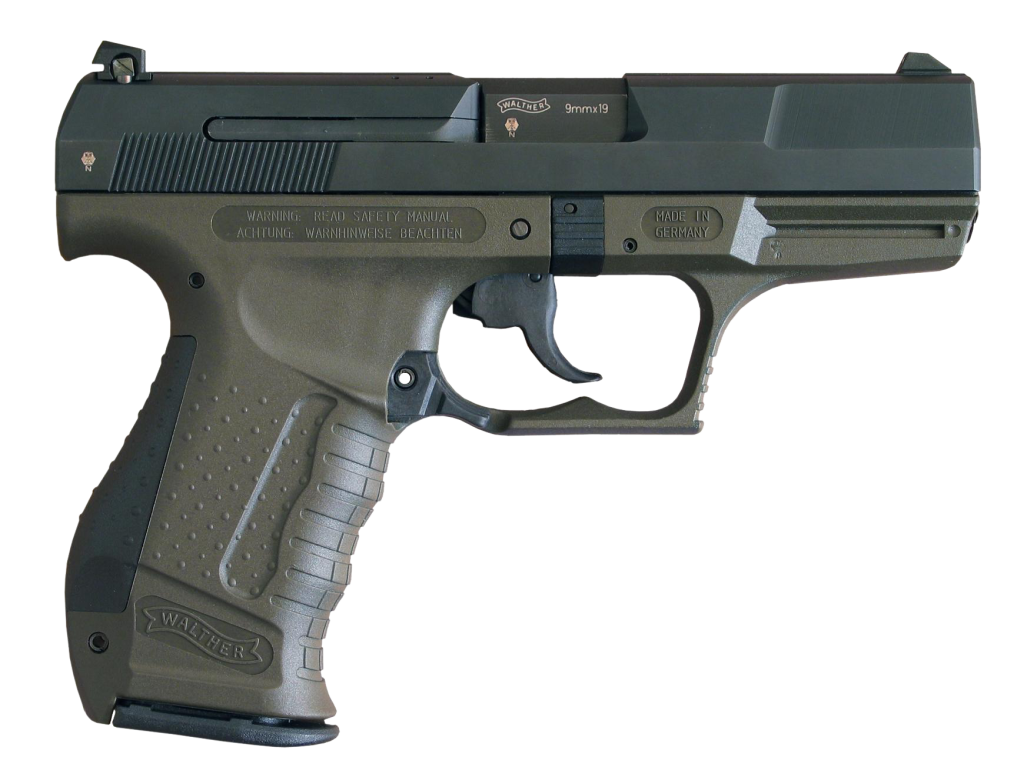 8. Beretta 92FS (Commercial) (Price: $560 – $600)
Baretta 92FS is a Commercial and Best 9mm pistol manufactured and Designed by Beretta of Italy. The another name of this Pistol is M9 since it is often regarded as a better and more upgraded version of the M1911-A1.  This solid designed pistol is what replaced so many police revolvers. Nothing shoots better than a well used Beretta 92FS. Weight of this gun is 950 grams (34 oz) and Barrel length is 125 millimetres (4.9 in).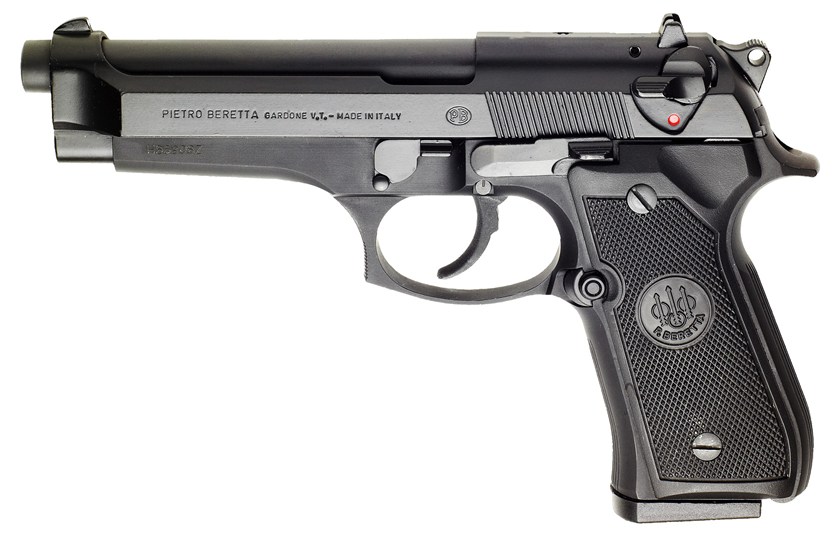 9. Taurus- PT92 ( Price $460-$599)
Taurus PT92 in stainless steel with golden controls and double action/single action, 9×19mm Parabellum, double-stack magazine, semi-automatic, short recoil action pistol manufactured by Taurus. An ambidextrous 3-position safety is also mounted on the frame, which can also be used as a dual action decocking lever. Featured of this are listed below
Weight 960 g (34 oz)
Length 216 mm (8.5 in)
Barrel length 127 mm (5 in)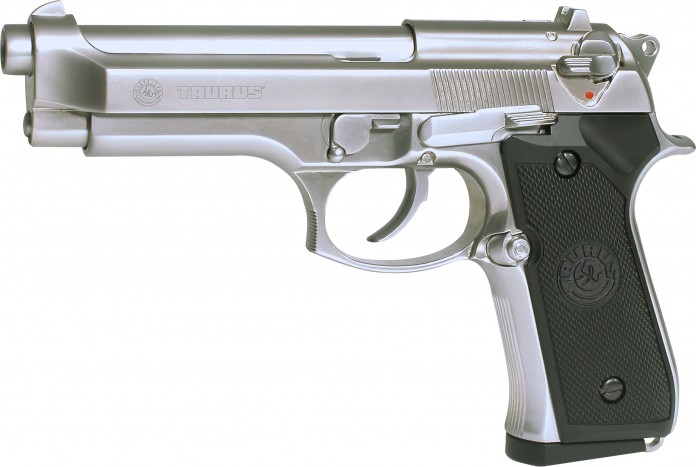 10. Glock 17 Gen 4 (Price $570-$600)
Glock 17 Gen 4 is semi automatic best 9mm pistol. Glock 17 range performance is very good and the trigger is almost accetable for combat. This is very Popular gun with the polymer frame and Weight: 25.06 oz. obviously We will tell you about Barrel and Magazine So the Barrel: 4.48″, Magazine: 17 rounds.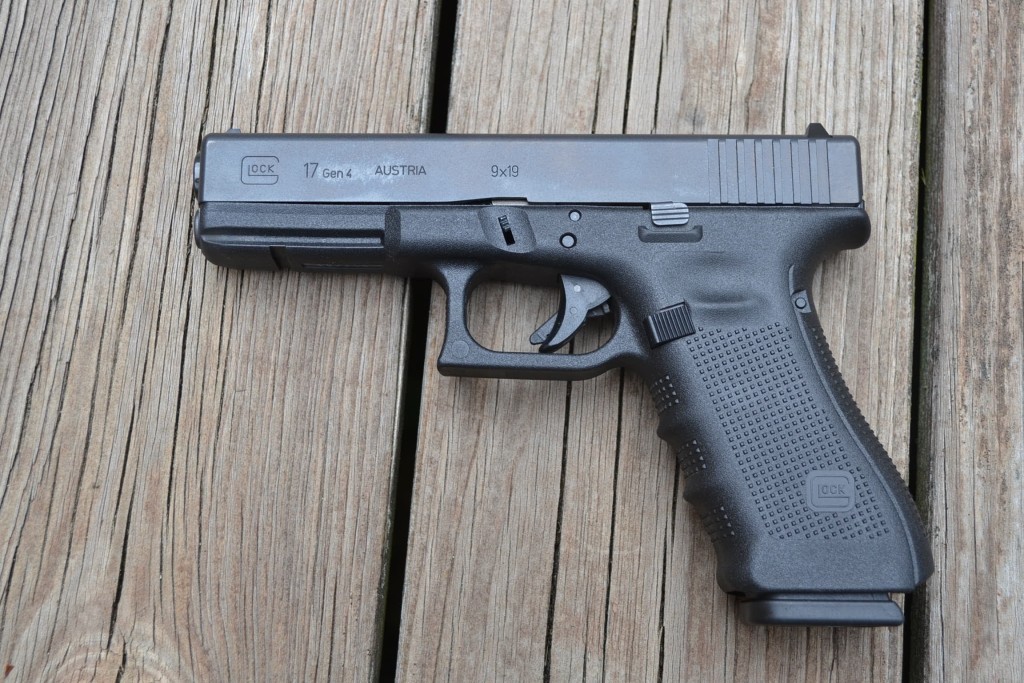 (Visited 1,962 times, 1 visits today)
Dil Bole Oberoi