Expensive Luxury house attracts everyone. Every man wants to have a mansion or any luxurious house worth million dollars. Everyone wants to have an elegant life style, a great company and many things i.e Brands etc. There are many amazing houses which meet the needs of any luxurious dream house. Such most expensive houses worth millions of dollars. Luxury is defined by their single look.
Read Also  Top 10 Most Famous haunted Houses in England
Here is the list of mansions, palaces or houses which are the most expensive ones in the whole world including the Buckingham Palace :
10: 7 Upper Phillimore Gardens
Location: London
Value: $128 million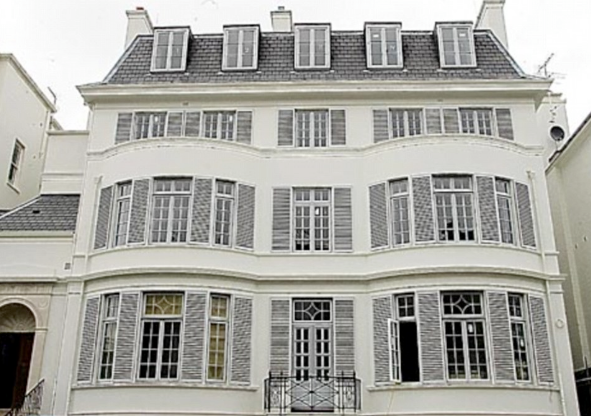 This 10 bedroom mention has an underground swimming pool. A sauna, gym, cinema and even a panic room is in there. All these structures are covered with marble, gold and amazing artworks. The owner of this mansion is Olena Pinchuk – daughter of Leonid Kuchma who was Ukraine's second president.
9: Kensington Palace Gardens
Location: London
Value: $140 million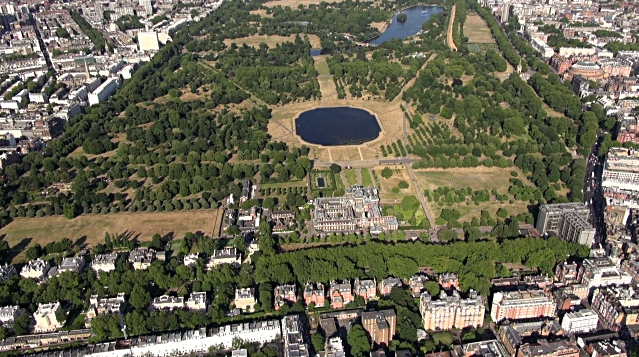 Kensington Palace Gardens are located on London's Billionaires Row, and will soon add an underground extension with a tennis court, health center, and auto museum.Owned by Rowan Abramovich who is a Russian billionaire and the owner of the private investment film Mill house LLC. He is best known as the owner of English Premier League's Chelsea Football Club.
 8: Seven The Pinnacle
Location: Big Sky, Montana
Value: $155 million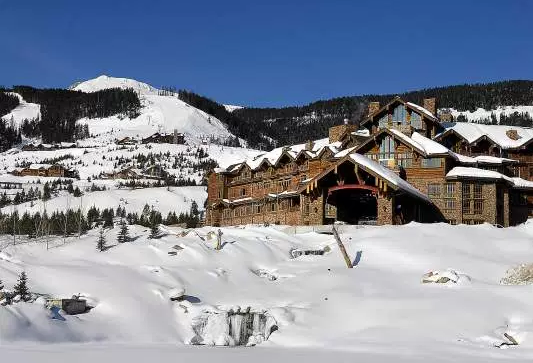 This thing has a private ski and golf community for the mega rich. The house has heated floors and multiple pools. A gym, a wine cellar and a ski lift is also included in this house. It is also the largest property in the Yellowstone Club. The owners of this house are Edra and Tim Blixseth – Real estate developer.
 7: Hearst Castle
Location: San Simeon, California
Value: $191 million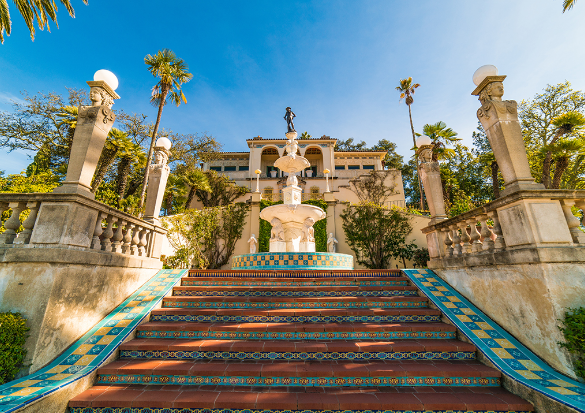 Included in the worlds most expensive houses, this castle has 27 bedrooms. It is also used in movie " The God Father". The owners are William Randolph Hearsts trustees. This castle was built by the country's first newspaper magnate and it is now a heritage and tourist site plus it is also included in California Park System.
6: Ellison Estate
Location: Woodside, California
Value: $200 million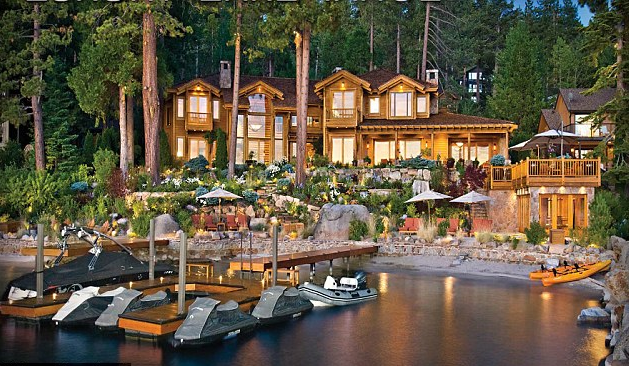 This is actually a compound and the property is actually of 23 acres. This property has 10 buildings. a man – man lake, koi pond, tea house, and bath house.The owner is Larry Ellison which is Co-founder of Oracle and the third richest man in the world in 2013.
5: 18-19 Kensington Palace Gardens
Location: London
Value: $222 million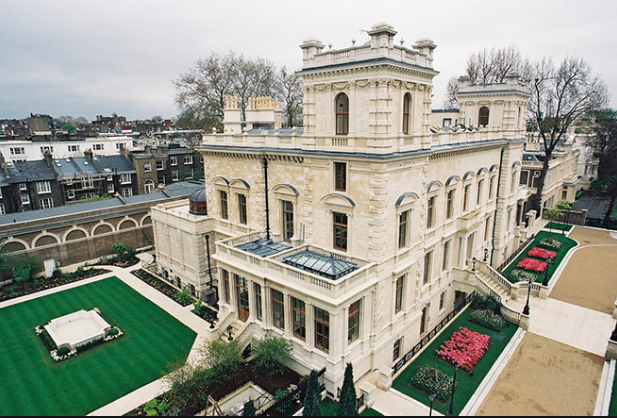 This property is also present on Billionaires Row. This building has 12 bedrooms and parking for 20 cars. Turkish baths and an indoor pool is also included. The owner is Lakshmi Mittal who is the head of Arcelor Mittal – the world's largest steel manufacturer.
 4: Four Fairfield Pond
Location: Sagaponack, New York
Value: $248 million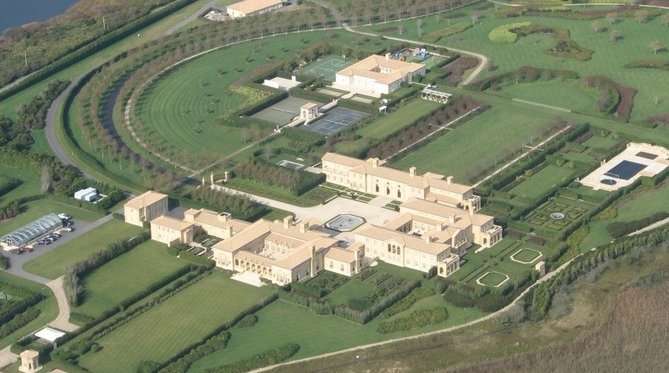 Four Fairfield Pond is known for having 29 bedrooms and is actually of 63 acres. The most amazing thing about it is that it has its own power plant. There is a basketball court, three swimming pools, 91-feet long dining room, squash court, tennis court etc. The owner is named as Ira Rennert.
3: Villa Leopolda
Location: Cote D'Azure, France
Value: $750 million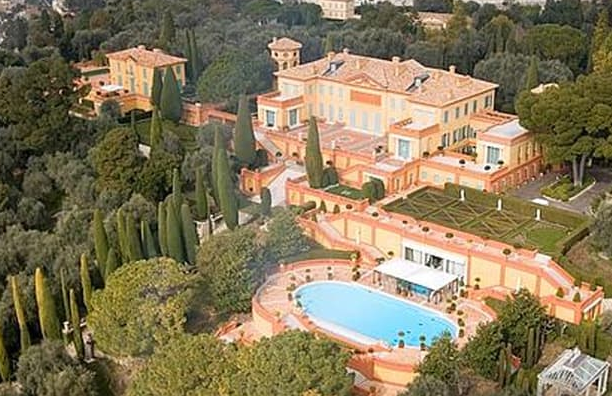 Another one of expensive houses – Villa Leopolda. This property is of 50 Acres which includes a commercial sized green house, a swimming pool and pool house. An outdoor kitchen, a helipad and a guest house larger than the mansions of most millionaires are included. The owner is Lily Safra who is a Brazilian Philanthropist.
2: Antilia
Location : Mumbai, India
Value: $1 Billion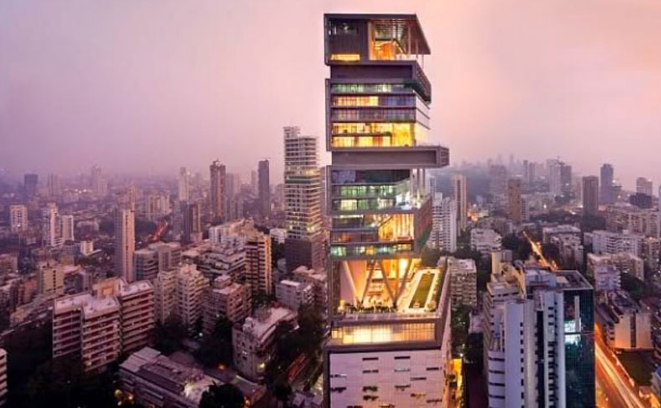 This building requires 600 persons as staff just to maintain it. Antilia has 27 storey and 400,000 square foot area. This building has underground parking floors, three helicopter pads. The owner is Mukesh Ambani who is India's most richest man.
1: Buckingham Palace
Location: London
Value: $1.55 billion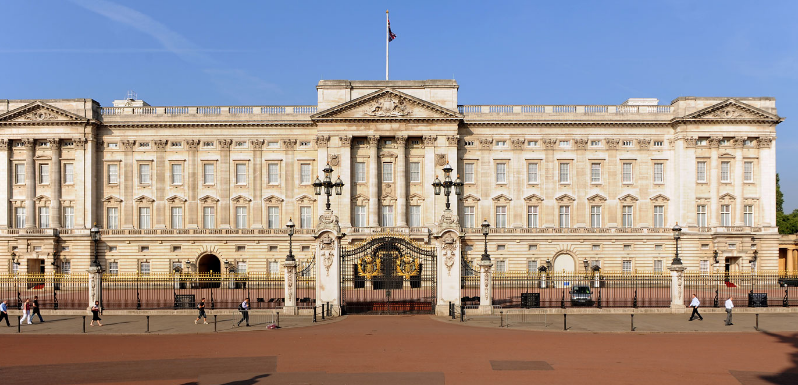 This one is certainly not for sale. This is the Queen's residence and was valued $1.5 billion by the Nationwide Building Society in 2012. This palace has 775 rooms which includes 19 state rooms, 78 bathrooms, 92 offices , 188 staff rooms and 52 bedrooms. The owner of this palace is The British Sovereign.
(Visited 467 times, 1 visits today)
Dil Bole Oberoi